The Utah Policy newsletter is your one-stop source for political and policy-minded news. We scour the news so you don't have to! Send news tips or feedback to Holly Richardson at editor@utahpolicy.com.
Chase 53 Years of Tradition — Run Utah's Oldest Road Race This Pioneer Day
Experience tradition on July 24th while racing down the historic pioneer route into Salt Lake Valley and through the Days of '47 Parade in the Deseret News Marathon. Full marathon, half marathon, 10K and 5K are available.
Utah Headlines
Political news
General Utah news
Business
Culture
Education
Environment
Family
Health
Housing
National Headlines
General
Politics
Ukraine 🇺🇦
World
News Releases
Granite School District summer open sites
Granite School District is participating in the Seamless Summer Option (SSO) food service program during the summer of 2023. Meals will be provided to all children free of charge and are the same for all children regardless of race, color, national origin, sex, age or disability, and there will be no discrimination during the meal service. Free meals will be provided to all children 18 years of age and under. All meals must be consumed at the summer meal service site. Adult meals can be purchased for $3.35. (Read More for Details)
---
EPA awards Salt Lake County $1M for property assessment, cleanup, and revitalization in Magna Township
The U.S. Environmental Protection Agency (EPA) has awarded Salt Lake County a $1 million community-wide coalition grant for the assessment of brownfields properties in Salt Lake City and Magna Township.The first of these projects will be Magna Main Street, and the Guadalupe neighborhood and the Poplar Grove intersection in Salt Lake City, including former auto repair shops, a former dry cleaner, an abandoned commercial building, and other vacant properties. (Read More)
Number of the Day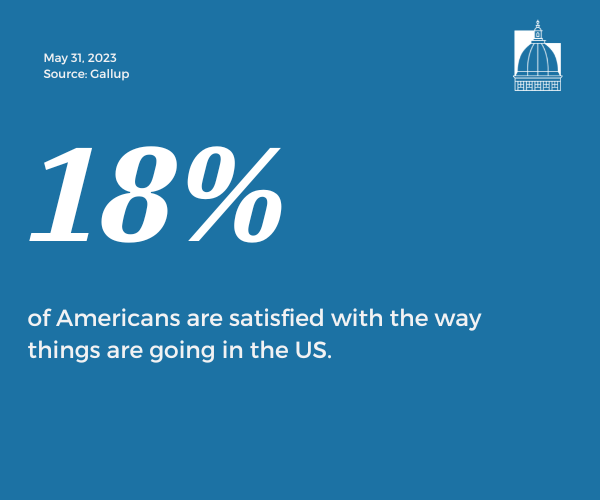 Upcoming
Northern Utah Conference to End Sexual Violence

— May 31, USU Eccles Center, 8:30 am-4:00 pm, Register here
Municipal election filing period — June 1-6 (unless using ranked choice voting)

Intellectual Property Rights webinar

with the Orrin G. Hatch Foundation — June 1, 10:00 am, Register here
Bolder Way Forward Launch — June 9, 9 am-1 pm, Zions Technology Campus, Register here

Interim Days

— June 13-14, Utah State Capitol, le.utah.gov

Bellwether International Symposium on Bridging the Religious Divide

with the Utah Council for Citizen Diplomacy — June 16, 9:00 am-3:30 pm, Little America, Register here
Municipal election filing period for cities using ranked choice voting — August 8-15
On This Day In History
1531 - The women of Amsterdam revolt, with hundreds storming a construction site that was building a wool office on the site of a treasured chapel.
1859 - Big Ben rings out over London for the first time.
1889 - The South Fork Dam in Pennsylvania collapses, causing the Johnstown Flood and killing more than 2,200 people.
1907 - The first taxis begin running in New York City.
1921 - The Tulsa Race Massacre begins. Thousands of white citizens in Tulsa, Oklahoma descended on the city's predominantly black Greenwood District, burning homes and businesses to the ground and killing hundreds of people.
1924 - Patricia Harris is born. A lawyer and ambassador, she was the first African-American woman to hold a Cabinet position (Secretary of Health, Education and Welfare) (1979-83), serve as an Ambassador (Luxembourg, 1965), and head a law school (Howard University, 1969)
1955 - US Supreme Court orders school integration "with all deliberate speed"
1962 - "Architect of the Holocaust," Adolf Eichmann, executed for his crimes against humanity.
2005 - Deep Throat revealed: Mark Felt of the FBI
---
Quote of the Day
"I have lived through the massacre every day. Our country may forget this history, but I cannot."
—Viola Fletcher in 2021, 100 years after surviving the Tulsa Race Massacre as a 7-yr-old
---
On the Punny Side
Remember when plastic surgery was a taboo subject?
Now you mention Botox and nobody raises an eyebrow.
Subscribers may receive special messages with information about new features, special offers, or public policy messages from clients and advertisers.